Hi my loves! I know I'm a few days late, but the ending of June creeped up on me so fast that I had no time to write this post the way I wanted to. Nevertheless, I didn't want to leave you all without a favorites post for the month of June so better late than never 🙂
Fashion
T-Shirt Dress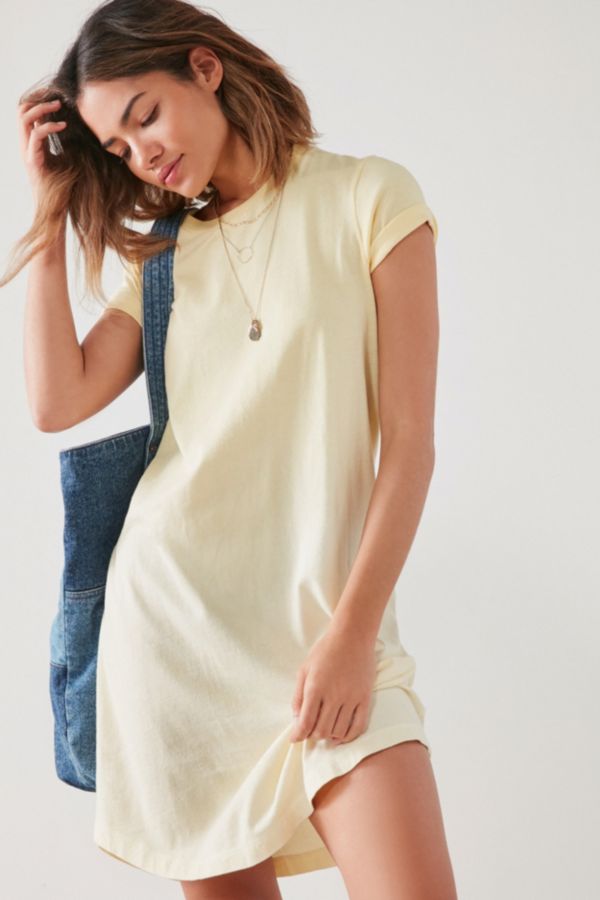 I love the simplicity of T-Shirt dresses in the summer because they're easy and breezy, and make your outfit look much more put together than what it actually is. Essentially, you're wearing a giant t-shirt but it actually looks like a chic dress, so who can hate on that? I love this BDG T-Shirt Dress from Urban Outfitters because it's so soft, and is on sale right now!
Strappy Bikini
Since it's officially summer, I had to of course through in a swimwear favorite for this month. I got this adorable bikini from LA Hearts on sale this past month and I'm obsessed. The emerald green color looks amazing with a tan and I love the double strap detail!
Tube Tops
I'm a firm believer that fashion repeats itself, and that's clearly showing in the 2000s inspired tube top. I recently picked up this baby blue tube top from Garage which is definitely giving me circa Britney Spears vibes but I love it.
Dainty Hoops
I love a good hoop earring as I have mentioned before, but I love these small rhinestone hoops from Urban Outfitters. I recently got my second hole pierced, which is another favorite, and it has been fun to layer small earrings together with my new piercing.
Beauty
Tarte BB Cream
Since it's summer, I haven't been wearing much of foundation, however I have been wearing this Tarte BB Cream almost everyday and it has been amazing. It gives me 30+ SPF while also giving me a breathable coverage.
House of Lashes Timeless Lashes
Recently, I've been really getting into false lashes for events and whatnot, and I absolutely love these by the brand House of Lashes! They're comfortable and natural looking, but give my real lashes a great boost.
B&BW Aloe Cucumber Lotion
This Coco & Shea lotion from Bath & Body Works has been my best friend this past month when it came to visits to the beach. If you've ever been sunburnt, you know that Aloe is a holy grail item for scorched skin. However, even when I'm not sunburnt this is an amazing product to use after the shower to keep my skin hydrated all summer long.
TV Shows
Dexter
This month, I have been obsessed with the TV Show Dexter. It was originally on Showtime, but all of the seasons are on Netflix and it quickly has become one of my all time favorite shows. If you love murder shows, you'll definitely love this one!
Orange is the New Black
Of course, I couldn't not mention the release of the newest season of OITNB as one of my monthly favorites. This show is another classic favorite of mine, and this season definitely did not disappoint.
Thank you everyone for reading this month's favorites! I hope you all had a lovely June and are having an even better July! ❤ I'm going on a mini vacation next week so I'm going to try to pre-write as many blog posts as I can but if I can't, I will see you all on Sunday and then the following week.
xoxo
Melissa