Hi my loves! This past week I have been cleaning out my closet like crazy and it inspired me to write this blog post, because I think purging everything is sometimes necessary in order to make room for new clothes, to know what you actually have, and to get use out of that favorite old sweater that has been stuck in the back of your closet forever. It's also great to let go of some of the clothes you know you'll never wear again and either donate or sell them. Today I thought I'd give you a few tips on how to Spring Clean your closet because I know how overwhelming it can feel!
Step 1: Remove EVERYTHING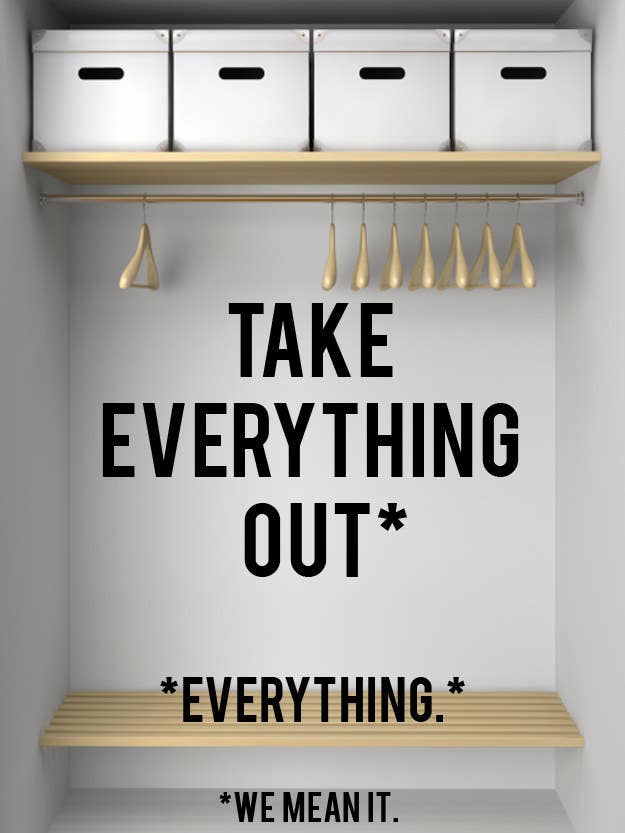 When I say remove everything from your closet, I truly mean it. The only way you're going to be able to grasp everything that you have and what to do with it, is to lay everything out at once.
Step 2: Begin by sorting your clothes through designated piles
As you decide what you want and don't want, keep it organized by having a pile strictly for donation, or if you want to give the clothes away to friends, or items you want to sell, as well as the items you want to keep of course! It can be overwhelming to see everything out at once, let alone have one giant massive pile of items. But, if you keep it organized you'll be able to keep better track of your progress.
Pro Tip: Try and put things away as you go, like putting the donation clothes into bags, or hanging your clothes that you're keeping back up, so clean up is much easier later.
Step 3: Evaluate your clothes
Take a step back as your sorting and really think about whether you're going to wear something again or not. I know that when I was cleaning out my closet, I constantly was wanting to hold onto items for sentimental value, but let's be honest, I probably won't be wearing my size XS Juicy Couture Hoodie in Creamsicle Orange ever again.. or maybe I will since Juicy is back in style?
Step 4: Organize
Once you have everything sorted out and you know what you want to keep and get rid of, it's time to reorganize that closet. Make sure you have your pants all together, your tops all together, and while you're at it, now would be a great time to swap out your clothes for the season. Most likely, you won't be needing that thick turtle neck sweater for a while. I really love using little organization crates that you can get practically anywhere for things like socks, t-shirts, bikinis, etc. because they're smaller items that don't need to take up room in your main closet space.
Step 5: Say Goodbye
Once you have your closet organized, it's time to distribute your pile of unwanted clothes. Before you drop of your clothes at a local drop-off box, think about your options. Stores like HM, GoodWill, and online shops like ThredUp are great places to donate to! H&M and ThredUp also give you the option to get money back for your donations towards purchases in their store, so you can be out with the old and in the with new real quick! You can also use re-selling websites like DePop or Poshmark to make a good profit as well. If you try out Poshmark, be sure to use my discount code (UYBYH) for $5 off your first purchase!
Thank you all for reading today's blog post, I hope you're all having a wonderful Thursday! I wish you good-luck if you're doing your spring/summer clean out, but trust me you'll feel amazing after 🙂
xoxo
Melissa