Hi my loves! My favorite month of the year is officially almost over, but that means I have lots of favorites to share with you all 🙂 I have a lot of things to talk about that are very exciting for this month so let's just get started:
Fashion Favorites
Adidas Stan Smiths & Vans Old Skools
I chatted about both of these sneakers in my Birthday Haul, and I have been wearing them non-stop since I got them. I love the comfort that I get from both of these shoes, and how well they match with seemingly EVERYTHING in my wardrobe. A good pair of fashionable yet functional sneakers are always a must for the summer because you are guaranteed to be doing a lot of walking whether you're traveling, or just enjoying the time off! I highly recommend these two shoes and they won't break your budget.
Faux Suede Sandals
I got these Faux Suede Two-Strap Sandals from Forever 21 this month and I absolutely love them. They're comfortable, with a bit of a heel, which makes them functional for everyday or an event. I love the faux suede because it's a great contrast to pair with denim! Added bonus: these sandals are only $12!
Clear Aviators
Not only are clear aviators really trendy this year, they're actually really cute. Whether they're prescription or not, they can add a serious "cool girl" vibe to any outfit.
Beauty
Mario Badescu Rosewater Spray
I recently picked up this spray at Anthropolgie, after being sucked into buying it from social media and I LOVE it. It's a refreshing facial spray that you can use as a quick moisturizer if your skin is feeling dry, a refresher if your skin is feeling dull or warm, or a great primer/setting spray before applying make-up or after applying. This is basically a multi-functional product that for $7 you can't go wrong with having in your skincare regimen.
Sarah Bagshaw Tinted Lip Balm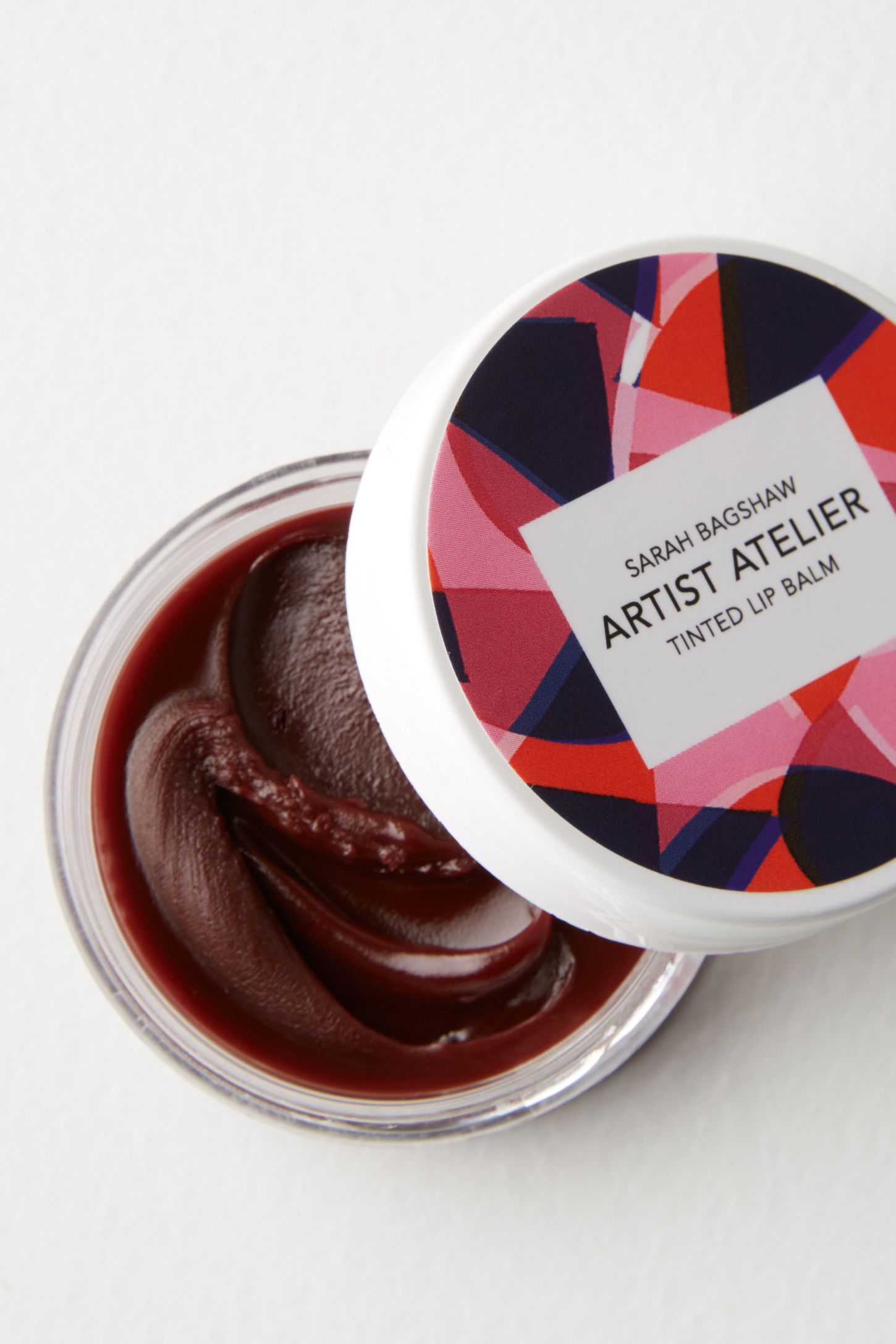 I recently picked up this tinted lip balm from Anthropolgie as well and it has quickly become an everyday staple for me. It's a gorgeous wine/berry color that is great to just swipe on the lips for an everyday, sheer, pop of color. It's also very hydrating, so I can't wait to rock this gorgeous lip tint all summer! This brand also sells 2 other colors and I definitely want to try them 🙂
Ardell Demi-Wispies
This month, I got really into false lashes, which I never was huge on until now. I had worn fake lashes for prom and graduation, but now I can't seem to stay away from them every-time I do my going-out glam. I love the Demi-Wispies by Ardell because they're in expensive, pretty natural looking, and last more than one use. Pair them with the DUO Brush on Lash Glue and you're good to go!
Sephora Pomegranate Face Wipes
I picked up these wipes recently while I was browsing at Sephora and I love how refreshing and cleansing they are. They're gentle enough to use around the eye area but they really take off my make-up without irritating my skin. I always love trying out new facial wipes but I definitely think I will re-purchase these.
Organix Eucalyptus Mint Shampoo & Conditioner
This shampoo and conditioner duo are AMAZING if you suffer from build-up. I use a lot of hair products to keep my hair un-frizzy and manageable, so it's often very easy for my hair to feel weighed down or not clean. This combo really helps invigorate and cleanse my scalp and hair so I feel super clean after every wash. It also stimulates hair growth!
Music
Bryson Tiller, Kendrick Lamar, Logic, and The Weeknd
This month has been HUGE for hip-hop and rap, and I decided that I wanted to start adding my music favorites into my monthly faves. For starters Bryson Tiller, Logic, and Kendrick Lamar, all dropped incredible albums this month that I have been listening to none stop. Also, Travis Scott dropped an amazing single called "Butterfly Effect" that is my favorite song at the moment. Also, I had to throw in The Weeknd because I saw him in concert this month on my birthday and he KILLED it. He was an amazing performer and I was honestly so thankful that I was able to see him. I highly recommend seeing The Weeknd live, he puts on an amazing show that will surely get you out of your seat!
TV Shows
Riverdale
This month I also started the wildly popular TV Show Riverdale on Netflix. This show originally premiered on the CW and it has quickly become one of my favorites. If you love shows like Gossip Girl, One Tree Hill, etc. you'll love this show. It gives a modern mystery twist on the old Archie comics and I really am enjoying the first season!
Books
Great Gatsby
I'm sure a lot of you have read or heard of the Great Gatbsy because it is truly an American Classic. While I've seen the movie hundreds of times, I'm reading it for the first time now and I love it. It's a short read, so it's great to bring to a trip to the beach and just get immersed in the beautiful yet haunting world of the roaring 20s.
Thank you all for reading this month's favorites 🙂 I also hit 50 blog posts this month which is truly a milestone, so I wanted to thank every single person who reads, likes, and comments, on my posts because it is you all who inspire me to write! Have a wonderful end of May, and a happy June everyone. ❤
xoxo
Melissa