Hi my loves! The end of the month is near, which means it's time for another monthly favorites blog post. March was nothing but kind to me and I'm even more excited for the next few months to come. Goodbye Winter, you won't be missed. Without further adieu, let's recap what I have been loving for the first official month of the new season!
Fashion
Hoodies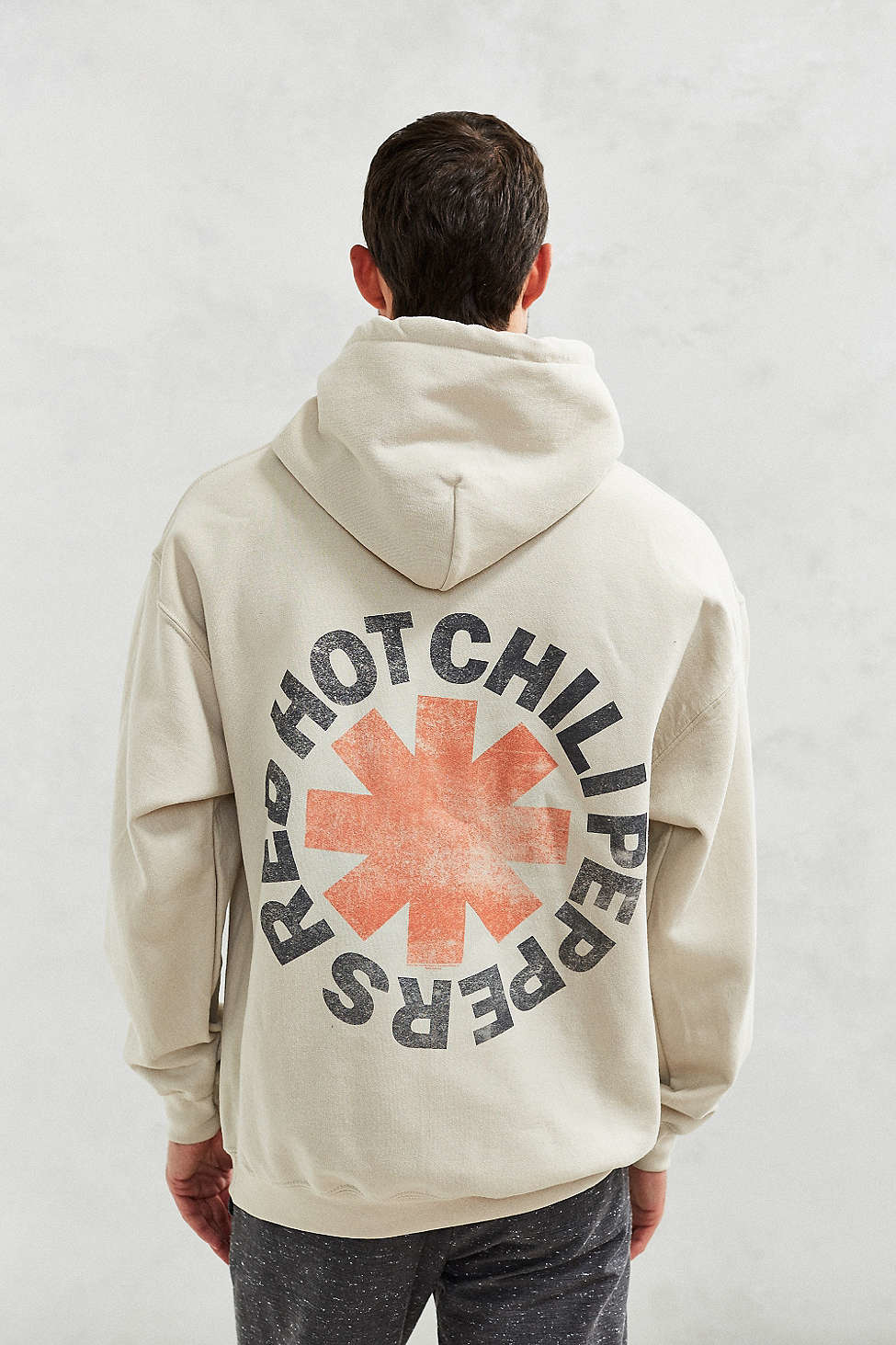 While it is the mark of the new spring season, I have been getting my fair share of hoodie-loving this month. I was never really huge on hoodies, but this year something changed in me and now I want to wear hoodies EVERYWHERE. While I have an extensive collection, I have been loving my Red Hot Chili Peppers Hoodie from Urban Outfitters recently because of how comfy and easy it is to style with virtually anything! Unfortunately it's sold out, but Urban sells an extensive selection of men's and women's hoodies that are perfect to throw on as the weather transitions.
Band Tees
Another clothing piece that I have been obsessing over lately are band tees. Yes, I know what you're thinking, I do love all the bands that I rock on my t-shirts, it's not just a fashion statement. All jokes aside, I think any vintage graphic t-shirt is the perfect staple for any outfit. Instead of throwing on a plain t-shirt, I have opted for a graphic tee and I think it has really upped my wardrobe. I love this Grateful Dead Tee from Brandy Melville because it's so soft and comfortable. It's my go-to top whenever I'm wearing some distressed denim and sneakers.
Oval Sunglasses
I have featured these oval sunnies in at least 2 blog posts by now I believe, but I just can't get enough. I got mine from Pac Sun, but sadly they are no longer available for me to link. However, any oval pair of sunglasses are trendy and give a certain edge to any outfit.
Live Lokai Bracelet
This month, I also picked up the newest Live Lokai bracelet which was benefiting Mental Health Awareness. I'm a huge mental health advocate myself because I have been struggling with anxiety and depression for the past couple of years. Being able to purchase something tangible that I could wear and represent a good cause, while also donating money to the NAMI foundation was one of my happiest moments this month. While the stigma against mental health is being reduced, it is not fully admonished just yet. Movements like these can really help end the stigma against mental health issues, so more people can get the help they need. These bracelets are only on sale during the month of March so tomorrow, March 31st, will be the last day to purchase one!
Beauty/Skincare
Maybeline Color Jolt Lip Paint
Lately, I feel like Lip Paints have been all the rage in the beauty community. Whether it's the Too Faced Melted Liquid Lipsticks or the Make Up Forever Lip Paints, they are everywhere. To me, a lip paint is a combination between a liquid lipstick. I wanted to try it out but I didn't want to spend big bucks right off the bat, so I found this Color Jolt lipstick by Maybeline at Target and fell in love! The color "Stripped Down" is the perfect nude for my skintone and it gives me a glossy finish without looking too sticky!
Sheet Masks
I have always been a huge fan of face masks, but recently I have been loving sheet/paper masks. This mask from Yes to Tomatoes is perfect to detoxify my skin and remove pores. While I love my Lush fresh face masks, these are so much easier to apply and use when I don't have too much time on my hands. They also don't expire and they're made with natural ingredients! I have found these particular sheet masks at Target and Ulta, but paper masks can be found virtually anywhere.
Book of the Month
This month, I started reading The Girls by Emma Cline. I have heard wondrous things about this book, but I'm only a couple pages in because I've been quite busy lately. However, I will certainly rave about this book more once I actually can get fully immersed into it. The novel takes place in 1960s California and focuses on a girl "cult" that later becomes famous for being linked to Charles Manson. It is fiction, but it's based upon real life events, which is right up my alley. I have been on a roll with reading great work recently, such as #GirlBoss and Not that Kind of Girl as per my favorites blog posts in the last two months, so I'm hoping that this book gives me just as much enjoyment!
TV Show/Movie of the Month
SHAMELESS. I finally finished Season 7 of Shameless this past week and I'm so sad that I have to wait 2 more months to catch Season 8. If you haven't started this show already… seriously where have you been? The first 6 seasons are on Netflix and Season 7 is currently available on On Demand, Amazon, and a few other streaming locations. This show will make you laugh, cry, and feel all the emotions in-between.
Closing
As always, thank you for another month of reading my blog. I have become more in love with my blog as the days go by and I'm so happy to have a creative outlet to share with people who reflect those same passions! I hope all my readers had an amazing month and cheers to April!
xoxo
Melissa