Hi my loves! Recently I have been wearing my hair au natural, which is something that I never used to like doing. I have wavy hair naturally but not perfect ringlets, so it's easy for my hair to look less beachy and more messy. To help combat the flat parts and keep my hair looking fresh and bouncy, here a couple products that have become staples in my wavy hair routine:
Not Your Mothers Beach Babe Texturizing Sea-Salt Spray- $8 at Urban Outfitters
I LOVE this product to give my natural waves some boost. This sea salt spray smells just like coconuts and it adds some wave and texture if my hair is looking a little flat. It's also amazing to use in the summer for a quick touch up if you're on the beach and just got out of the ocean to save your hair from knotting up later!
Garnier Fructis Wonder Waves Wave Enhancing Spray- $9.25 at Walmart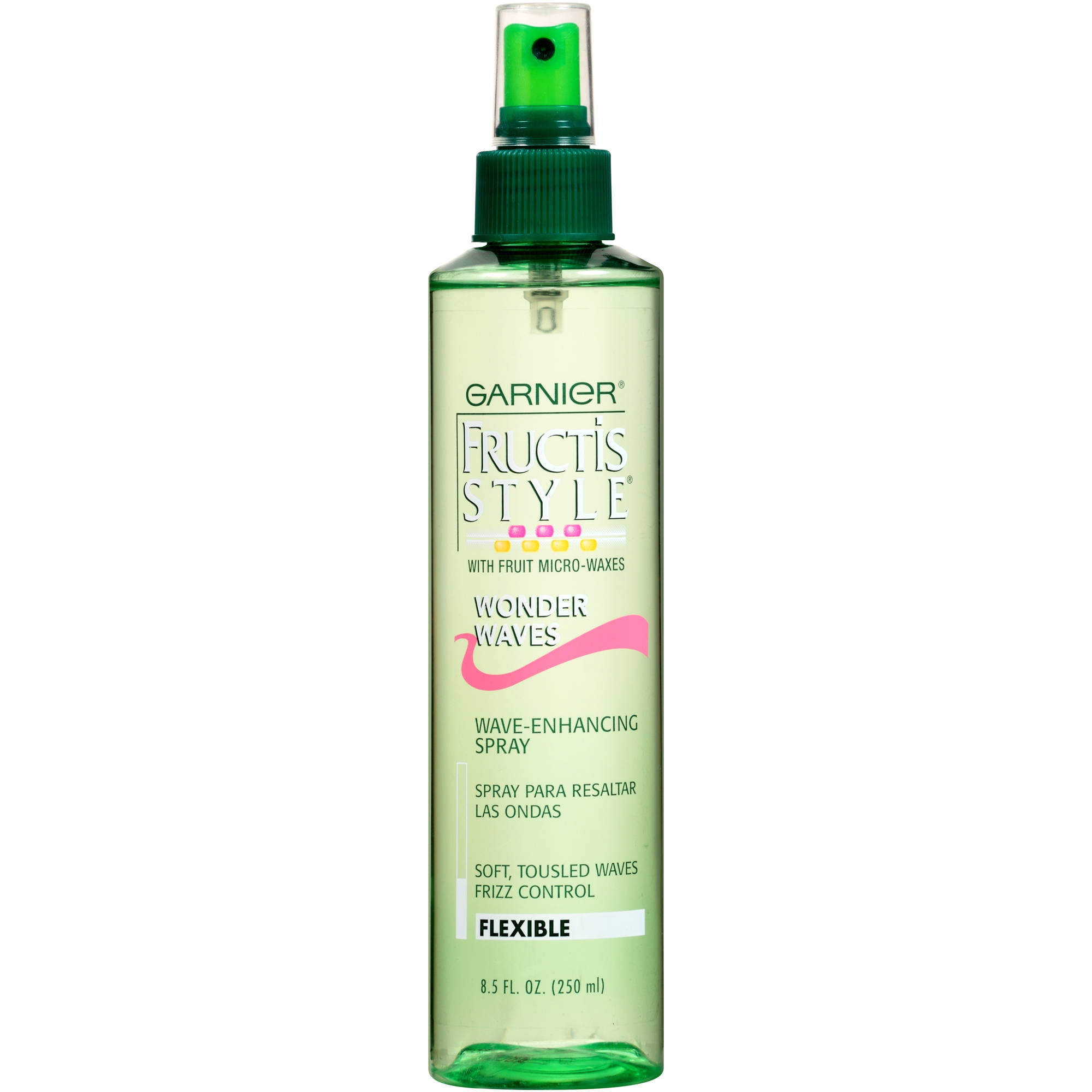 If your hair is not naturally on the wavy side, I highly recommend this product because it enhances waves when the hair is wet so it dries more voluminous. Unlike the Not Your Mothers Spray, I don't recommend using it on dry hair because it might leave it a little sticky, but I love spraying this in my hair after I get out of the shower to take away the usual frizz and any flatness that I might receive from freshly washed hair.
Bumble & Bumble Surf Foam Spray Blow Dry- $31.00 at Sephora
This product is a little on the pricey side BUT it's the perfect combination of a sea salt spray and mousse. I love mousse, but since my hair is thick, it can often come off looking very sticky or crunchy on my hair texture. This is like one step up from the Not Your Mother's Spray if you really want to define your waves. I like using this product on days where my hair needs a good wash (sorry if that's a TMI) because it adds much more volume to my hair if it's looking flat or dull than a spray would because of the mousse-y texture.
Moroccan Oil Curl Defining Cream- $13.00 at Sephora
I absolutely love using Moroccan Oil on my dry and damaged hair. As I mentioned before, I used to not like wearing my hair natural, so I would always straighten my hair throughout all of middle school and most of high school. All that straightening has damaged my hair a lot over the years, but I have found a way to pretty much restore my hair back to being health again which I plan on dedicating another blog post to. This is one product that I owe to my hair transformation, because it nourishes and de-frizzes my curls without weighing my hair down.
Shea Moisture Coconut & Hibiscus Curl Enhancing Smoothie- $6.99 at Target
I love this hair oil from Shea Moisture because it really nourishes my waves. It is heavier than the Moroccan Oil that I use, so I tend to use this one at night if I'm going to sleep with damp hair instead of using it during the day like I do with the Morrocan Oil. The best way to use this product I find, is to work it through damp hair, braid your hair, and then sleep on it. Your hair will feel refreshed, smooth, and non-frizzy in the morning!
Thank you all for reading as usual, I will be posting some more hair care blog posts as I mentioned because I always get questions in person on how I am able to maintain my long, thick, wavy hair! 🙂
Also, I mentioned recently that my best friend Sara and I made a Youtube Channel so I will embed our new video here if you would to check that out! I would put a link on my blog instead but for some reason it won't let me link my channel to my home page, so for now this is how I will get the word out. Thank you to everyone who checked out our last video 🙂
xoxo
Melissa